Cole Gutter in now Lasting Gutters with expanded services including; New Gutters, Seamless Gutter Covers, Repair & Cleaning in Snellville, Suwanee & Duluth, GA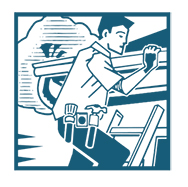 Cole Gutter Service and The Lasting Gutter Company have joined forces to provide our customers in Snellville, Duluth, Suwanee and the surrounding area quicker and expanded gutter services. Lasting Gutters and Cole Gutter have worked together for more than 10 years to make sure your home is protected from water damage and rot, due to damaged gutters. Now as one company, Lasting Gutters, we offer additional services including; seamless gutters and seamless gutter covers custom formed to fit your house.

As Lasting Gutters we will continue protecting homes from water damage and rot, due to damaged gutters. We have served Gwinnett, Cobb and Fulton counties with first class service. By helping home owners maintain their homes and keep their gutters maintained we have saved our neighbors thousands of dollars in repairs.