What do most homeowners look for when they are ready to replace their gutters?
Most customers are interested in the design and aesthetic. That is why Lasting Gutters provides a large variety of options, whether it is color, sizes, materials or gutter guards we make sure the customer has the gutter replacements they will be happy with.
Our premium choice of gutter material is 0.27 gauge aluminum and has a manufactures warranty of 50 years against rust or any other damage. Our aluminum gutter guards are produced from the same material on site to match the gutters profile. Your gutter replacement cost is the same no matter what color you choose and we have over 25 gutter colors to choose from.
Our gutter replacement price includes fast turn around at no extra cost. We will meet your time-line, so your gutters are the way you want them, when you want them! Whether it is gutter replacements in Atlanta, Gwinnett or any surrounding counties we take care of disposing of your old gutters.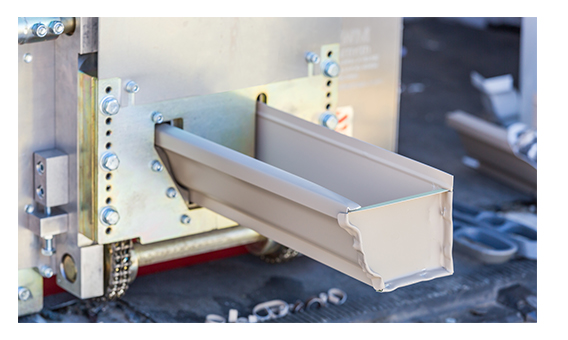 Our seamless gutter prices are for 6" seamless 0.25 gage aluminum gutters, but we offer more than the standard gutters. We also offer Cooper and round gutters depending on the tastes and needs of the client.
We manufacture your gutters on the job site. We bring our seamless gutter machine to each project and we remove the old gutters. With our trained professional gutter installers your installation will go smoothly and quickly. Customers in Snellville and throughout Gwinnett have been pleased with the service we provided for more than 15 years. And now that Lasting Gutters and Cole Gutters are one company, we have more to offer. Once we have finished your new gutter installation we have you, the homeowner, do an inspection. We want to make sure you are completely satisfied with the final installation.
---
Need a Gutter replacement estimate:
SCHEDULE YOUR FREE ESTIMATE
We will come to your house or business for a free gutter estimate and we will bring all the options in colors and styles for you to choose from.
Just ask us! All our free gutter estimates are backed by professional installers fully insured with worker's compensation and liability.
Here are a few of the popular Gutter Colors. We have over 25 gutter color options available in seamless gutters and gutter covers.